About The Coach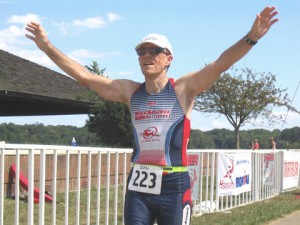 Coach Don has been an active participant in the triathlon and duathlon community since 1990 and is now preparing for his 22nd year of racing. He has raced six national championships sponsored by USA Triathlon and has finished as high as third in his age group in them. In the process, he has qualified for the U.S. team going to a world championship five times and went to Australia in 2005 as a team member.
Example Services
Are you nervous about the swim? I offer individualized swim coaching that will help you swim like a piranha.
Your customized training plan will help you pursue your multisport objectives, regardless of your prior experience, athletic abilities, and the target event distance.
I also offer customized run and bike training for those participating in these single sports.
I'll work with you and the local retailers to find the bike and other equipment (e.g., wetsuit, …) that suits you and your budget.
I am based in Centerville, Ohio and offer in person coaching and training services to triathletes in and around the Dayton area. I also offer generic and customized training plans and consulting to triathletes worldwide.
Call or email today for a no-charge, one-on-one consultation with Coach Don.
Call Today
(937) 438-0361 (w)
(937) 239-1425 (c)

Click here to contact me by email