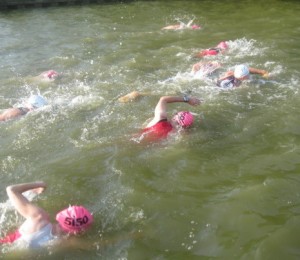 At DCS Endurance Coaching, each client is an individual. Just as your fingerprints are unique, so are your multisport interests. No one else in the world has the same constituent sports background in swimming, biking and running, or time constraints, family, motivation and natural athletic abilities as you. You may be a talented athlete in one or more of the constituent sports or you may have never before competed in any athletic endeavors. At either end of the spectrum, or anywhere in between, your abilities, interests and objectives are important to us at DCS Endurance Coaching.
Not to brag, but Coach Don is retired from the everyday work world (he was formerly an IT Consultant) and he and his wife are financially secure. Coach Don started DCS Endurance Coaching not to make a lot of money, but rather to give back to the sport that has given him over 25 years of enjoyment.
Our custom training plans are good for both newcomers and experienced triathletes alike. For newcomers, your objective is simply to finish the race. Like anything in life, planning is important. You wouldn't build a house or go on a trip without a plan. The same goes for triathlon. If you fail to plan, you plan to fail.
For experienced triathletes, our training plans will help you get to the next level by following a plan based on exercise science designed to improve your training results.
If you are already an established multisport athlete and used to building your own training, you may have a need for personal coaching in one specific area. It was two people asking for help with their swimming technique that got me started in this business. If you live here in the Dayton area, or want to travel here, contact me for more details.
If you do not fit into the two categories described above, but need some specific help, perhaps some consultation would be valuable to you. For questions outside of the categories above, see our consulting page.