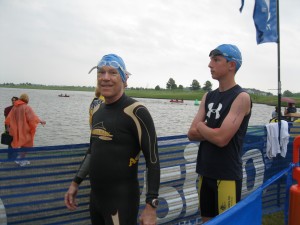 If I build you a custom training plan, it includes unlimited consulting as needed during the timeframe covered by the plan. For example, you might discover during your training that your cousin Suzy is getting married and need advice on how to modify the plan.
But, say for example, that you buy a pre-built plan from my training plans page (future addition to this site) or have me provide personalized technique assistance. You might identify some questions you need answered in that situation, such as the cousin Suzy getting married or want help finding someone to do a custom bicycle fitting. In that case, you can buy consulting from me on an hourly basis.
Topics you might like to discuss in a consulting session can include general fitness, and nutrition issues, race day nutrition, strength training, training plan review, equipment assistance or others.
Easy steps to obtain consulting:
If you're on a custom training plan, simply call or email me with your question.
For all others, please contact Coach Don at dscarpero@yahoo.com or 937-438-0361.
Frequently Asked Questions
1) Can I send Coach Don my training plan to evaluate or ask to write a training plan for me?
Absolutely!
2) How long will it take Coach Don to get back to me?
If your request can be handled within 24 hours, it will be.
3) How much time does Coach Don need to prepare for an appointment?
Please submit your question at least 48 hours in advance to ensure that Coach Don has enough time to apply his expertise and knowledge to answering your questions.
4) Can I obtain more consulting time if needed?
Absolutely!