Why should you hire a coach to help you become a swimmer? If you do not know how to swim, then there is really no question here. Hire me and I will teach you to swim. On the other hand, if you have swum competitively and are able to swim at 1:30 or faster per 100 meters, you might not need swimming technique coaching. But, do you know how to train yourself for the races you wish to enter? Are you planning to enter open water races? Have you done them before? If you are already very comfortable in open water venues and have been a lifeguard, you might be able to teach yourself how to compete there. If not, or if you are pressed for time, you really should hire someone to help you reach you swimming goals.
Are you fast enough for a coach? Actually, if you are already fast and do not wish to be faster, you might not need a coach; this assumes that you know what workouts you need to do and do not need some changes to relieve boredom. The slower you are, or to look at it another way, the more you need to get faster, the more you really should consider having a coach.
It's a lot of money; is it worth it? Swim training and racing can be very time-consuming. And, to succeed, you also need to spend 1/3 of your life sleeping. If you have a busy job, a spouse and children, you are already pressed for time before you start trying to find time to train. Every hour you have to spend figuring out how to train is an hour you have lost from something else important in your life. How much is your time worth? Consider this: a typical competitive swimmer trains six days a week; elites often do two sessions a day over those six days and each session can be as much as two hours long. This time commitment can be quite hard to fit into anyone's schedule.  How much free time do you have? For the relatively small amount I charge to coach athletes, it is almost guaranteed that the time you free up for other important things in your life will be worth the cost of receiving my coaching services.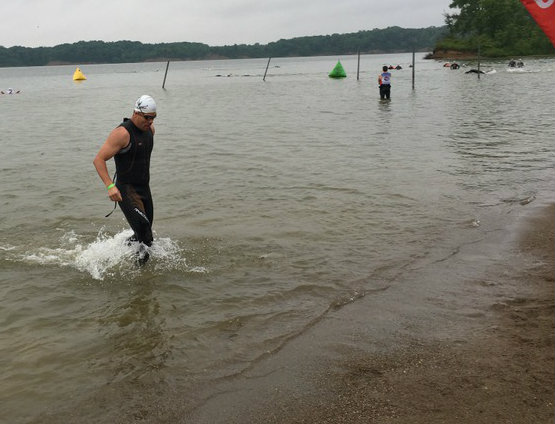 Swimming Coaching Services
Form analysis – For competitive swimming, you really need to have good fundamental swimming technique. Early in our face-to-face relationship, I will determine where your technique is and how much additional work you need and where to fit it into your training.
Supplemental training – In addition to training in the pool and doing strength training, an open-water swimmer also has to learn how to swim in contact with other athletes and to navigate in open water. I offer summertime weekend day sessions at Caesar Creek to add these skills to the fitness and speed you have developed.